Clearwave Kiosk and Mobile Pre-Check
We are pleased to announce a new service offering for our patient's convenience and peace of mind.
Introducing Self Check-In!
Reduce person-to-person contact and time spent checking in by using our new kiosk at your appointments.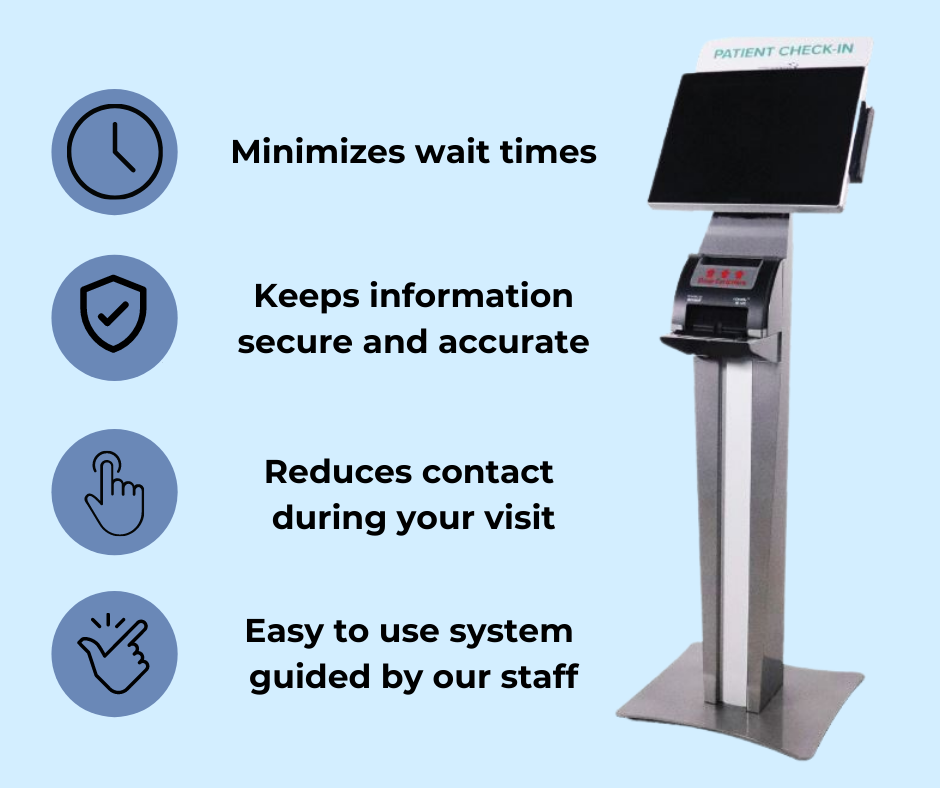 Want to Save Even More Time?
Enroll in Mobile Pre-Check
4 days before your visit, you will receive an email and a text message. Please choose one of these options to confirm your appointment and set up your mobile account, thereby completing up to 75% of your registration before your arrival.